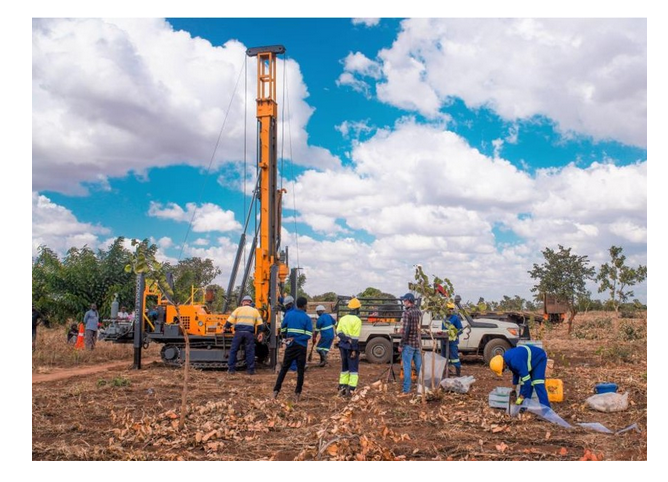 Super User

Hits: 326
Rating:
ASX-listed Sovereign Metals says results from infill core drilling targeting mineral resource estimate (MRE) category upgrades to indicated confirm the thick, continuous, and high-grade nature of its Kasiya rutile deposit.
Managing Director for Sovereign Metals Julian Stephens says these results will underpin the pending upgrade of the Mineral Resource Estimate (MRE) which will target conversion of Inferred resources to the higher confidence Indicated category to feed into the upcoming Scoping Study.
 "We are looking forward to the completion of the initial Scoping Study for Kasiya which will reveal the potential economics of this globally significant rutile discovery. This is timely as Sovereign completes its dual listing on the AIM Market of the London Stock Exchange in mid-December introducing new capital markets and generating greater exposure for the Company and the strong fundamentals of the Kasiya project,"  said Stephens.
The ASX release indicates that the Kasiya core drilling results are in line with previous hand-auger drilling and continue to confirm widespread, high-grade mineralisation commonly grading 1.2% to 2.0% rutile in the top 3-5m from surface and moderate grade mineralisation generally grading 0.5% to 1.2% rutile commonly extends from 5m to end of hole where it remains open at depths >10m in numerous drill-defined, NE-striking zones.
It says these deeper, NE-striking zones of rutile mineralisation should extend to the base of the soft, friable saprolite estimated to be at approximately 25m depth and the Company will consider testing this deeper rutile mineralisation with sonic or air-core drilling in the 2022 field season. 
Meanwhile, the core drilling program has been completed at the Kasiya rutile deposit and ran from July to September 2021, with the program targeting  high-grade zones of the existing Inferred MRE with the objective of upgrading these areas into the Indicated category in order to underpin the upcoming Scoping Study.
244 core holes for 2,484 metres were drilled across the Kasiya and Nsaru rutile deposits, with the  drilling which was  completed by two push-tube core rigs achieving near-100% recovery through the soft, friable, mineralised regolith profile with the   average of  drilling  depth of  approximately 10m with a number of holes reaching up to 15m.
 Currently, rutile and graphite assays for 148 holes (1,486m) in the central zone of the Kasiya deposit have been received, with the holes covering ~23km2 of the central existing Inferred MRE area at Kasiya.
However, the results for the remaining 96 holes from Kasiya and Nsaru remains pending. Sovereign is well advanced with its Scoping Study (Study) for Kasiya which targets a large-scale natural rutile operation to fill some of the existing supply deficit with the purest and most environmentally sustainable high-grade titanium feedstock